As you arrive at Hullabaloo Festival, drums reverberate throughout a forest littered with Christmas-light-adorned tents.
Thursday is the first night of the four-day music and camping festival. Music, food, art and community all blend together in an intimate setting. Several food tents, homemade tapestry, hulahoop and clothing shops surround the stage at Sokol Park.
Many people are dancing, either with a group of friends or by themselves. Others are hula-hooping, spinning and twirling flaming batons, or just relaxing out in the grass. In between sets, the sound of banjo and guitar strings play out from backstage, mixed with radio chatter. In total, the vibe is quite blissful.
Kyle Henderson of Utah band Desert Noises mentioned how excited they are to be camping out under the Nebraska stars, with everyone else in the park. There is a strong sense of connection between the band and crowd, and every individual in the crowd itself.
On top of the musical acts, there are pottery workshops, outdoor movie nights, a Frisbee golf course, massage therapist tents and much more.
Events will take place at Sokol Park in Bellevue, NE July 24th-27th. Notable acts include Kris Lager Band, Nappy Roots, Cornmeal, Andy Frasco, Carolyn Wonderland, and many more artists. Hear Nebraska will have more coverage throughout the week.
Find more information or purchase your tickets for the festival here. See photos from Thursday night shows below.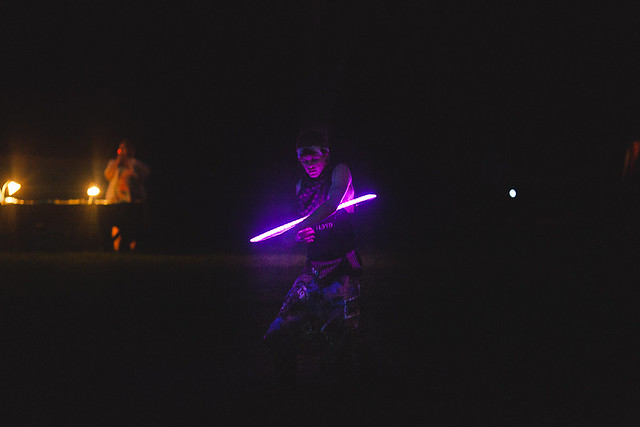 Desert Noises
Wondermonds