words and video by Cam Penner
Dinosaur paintings, an arcade machine and a library including the full Goosebumps collection: These are just a few of the elements that lend personality to the office space at 720 O St. in Lincoln.
Today, the building houses youth marketing agency Archrival. Rewind 15 years to the same spot in the Haymarket, and you're likely to find punk rock and the smell of stale beer. Guitar cables and amps are scattered among nine different rooms, arranged in a way to allow for a bit of personal space. Each room can fit equipment for up to four bands, if they squeeze.
"Bands would play in this little nook and then you would jump to another room and see another band playing," says Mike Semrad, who played drums for the now defunct Rocket FM. "It was almost as if it was a garage sale, every band had their own space."
It's the late '90s and early 2000s, and 720 O St. is home to For-Zero-Too Records, formed in 1998 by a community of aspiring punk rockers in Lincoln. Their mission? Produce two split records and a compilation CD.
First step: For-Zero-Too needed money to fund the records, so they started to put on benefit shows and invited people to join the collective. Bands would play shows at the now-demolished Culture Center on UNL campus and the Antelope Park Band Shelter, and the money raised would go directly toward producing the splits and compilation CD.
To join the collective, fans and musicians would pay a one-time fee of $10. In return, members would receive For-Zero-Too releases.
"Joining the co-op was very cut-and-dry," says Kevin Chasek, guitarist for metal band Wasteoid that was involved in For-Zero-Too. "Some people would put in $50 or $60 just knowing that supporting the goal was the right thing to do."
For-Zero-Too eventually raised enough money to produce the two split records. The first record was released toward the end of 1998 and featured One Size Fits Most and Boycaught. The second came out four months later with Her Flyaway Manner and Ecorche.
"Producing two split records and a compilation CD meant that the bands involved would have a legitimate release," Chasek says. "This gave bands an artifact they could hand out at shows and get people to listen to their music."
The compilation album was released a year and a half after the release of the Her Flyaway Manner and Ecorche split. The bands featured on the compilation made up only half the total bands involved. A lot of bands would cycle through new members regularly so the most stable bands that were ready to record made it on the compilation
Bands on the compilation CD included Seasick Bob, Boycaught, Her Flyaway Manner, Rocket FM, One Size Fits Most and others. The styles of music ranged from experimental metal to punk-esque ska.
---
Order a copy of the For-Zero-Too Records compilation here. Just $5 for shipping.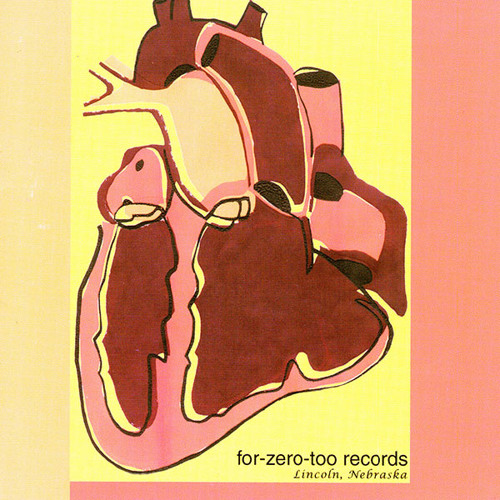 ---
A community formed around For-Zero-Too that could be attributed to the close quarters practice warehouse at 7th and O.
"It was the place to be," Semrad says. "I remember that warehouse being the epicenter of the community."
Early bands of For-Zero-Too such as One Size Fits Most and Boycaught were already playing shows together, so it was natural for the community to form as more bands joined the co-op.
"It was a community of what I think punk rock is," Semrad says. "I think that's really what it's about, making your own roads."
For-Zero-Too Records dissolved around 2001 with the loss of their communal practice space due to the landlord renting it out to be used as storage. Her Flyaway Manner, Slay The Balance, Seasick Bob, Boycaught and other bands involved played one last show at the warehouse.
Still, the end of For-Zero-Too didn't mark the end of music for some of the people involved. Boycaught's Josh James and Brad Kindler now play in Kill County, and Her Flyaway Manner just released a CD, An Ethology of Me, last year.
Mike Semrad formed The Bottle Tops with his wife, Kerry, and is working on releasing their debut album. Kevin Chasek plays with Laughing Falcon and performs his solo music.
James Valentine and Ryland Steen, two of the members of Square, now enjoy the widest audience of any For-Zero-Too members. Both moved to Southern California after the dissolution of For-Zero-Too. Valentine is now the guitarist in Maroon 5 and Steen plays drums for Reel Big Fish.
Take a look back at the collective's history with this video. Watch Mike Semrad, Kevin Chasek and Brendan McGinn reminisce about what they accomplished with For-Zero-Too Records:
Cam Penner is a Hear Nebraska intern. He wishes he was old enough to have seen firsthand how they fit so many bands in the For-Zero-Too practice space. Reach him at camp@hearnebraska.org.