Black Cohosh plays metal music with Americana instruments; in the wrong hands, this could easily diverge into a gimmick, but their talent — especially that of the Svoboda siblings on violin and upbright bass — instead creates an emotional core that I usually have trouble finding in more traditional metal bands.
But don't take my word for it.
Catch Black Cohosh live, at one of their last shows before two members move to Colorado, this Saturday at Farmer Bill's, 13000 NW 140th St., and pick up a copy of their debut album while you're there.
In addition to a premiere of their album here, the band stopped by the 89.3FM KZUM studios back in March for an in-studio; below, you can listen to the five songs we recorded, as well as an interview, which includes talk of their passion for activism, misogyny within the metal scene — and menopausal herbalism.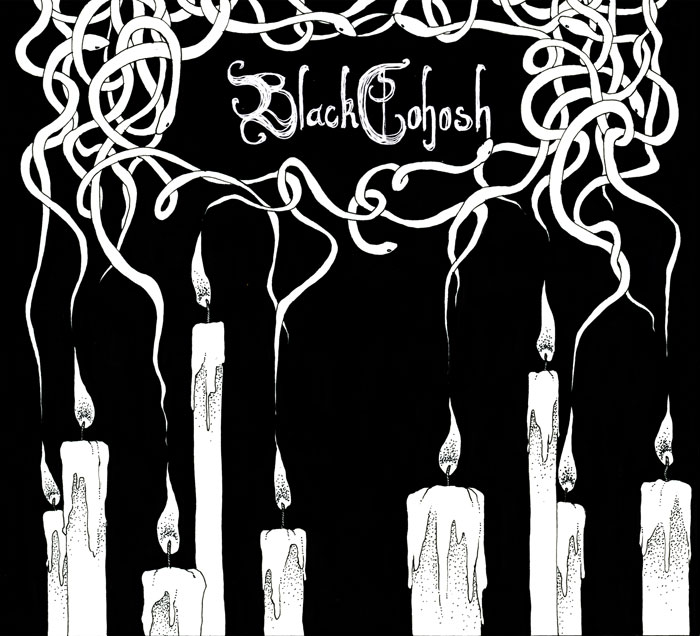 Jason Friedmutter – Guitars
Alexandra Svoboda – Viola
Nicholaus Svoboda – Bass
Alex Houchin – Drums
The album was recorded and mixed by Mark Wohlberg. It was mastered by Sean Joyce at DreamPro Studio. All artwork is by Audrey Koch.
Hilary Stohs-Krause helped brew beer for the first time last week – and so far, it's gone much better than when she tried to make wine. She gets her local music fix through HN and as a cocktail waitress at Duffy's. For more on Nebraska ladies making music, tune into the "X-Rated: Women in Music" radio show every Thursday from 1:05 to 3 p.m. CST at 89.3 FM KZUM in Lincoln or streaming live at kzum.org. Find "X-Rated" on Facebook at facebook.com/xmusicnebraska.