by Jon Weirman | Hypursuit
Some things are as sweet as the fresh rain on the plains. Well, there wasn't much rain last year here, but that's beside the point.
The city of Omaha, Nebraska has been really climbing high in the music scene lately. Everyone knows that The Faint and Bright Eyes hailed from here, and now there is even more happening. Back in the 1990's Sideshow, Mercy Rule, Frontier Trust and many others formed something special here, a Midwest sound. Mercy Rule had a national writeup or two, toured around, and are still going strong as the hubby wife combo Domestica. Sideshow just had an under-the-radar reunion show, since leader Bernie is now stationed in San Francisco. The job market is faring a bit better here, and although still weathered, people come out and see stuff. Period.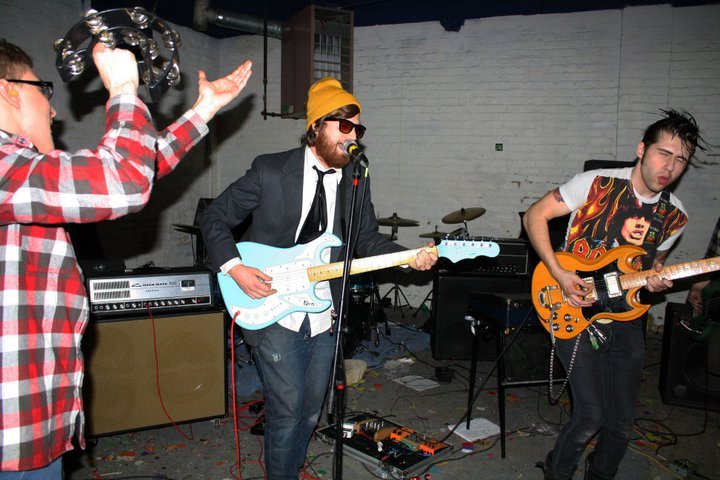 When the Waiting Room Lounge renovated and re opened in Benson, a sleepy district with a lot of character in Omaha, big things started happening right away. They have hosted legends like Dick Dale, the Hold Steady, Lucero, and the joint holds about 400 people. The sound here is really fantastic and this is one of those places where people come out of the neighborhood and walk in, without knowing who's playing being their only governing factor. This place is packed on weekends. And the drinking culture here is… well… A little drunk. Named as the most hungover city this year, it's a badge that if the city officials don't like, well have to dust off and try to earn next year. The football crowds are usually down the road in Lincoln, but a lot of partying happens here as well. As in, just get a taxi because you're going to be partying very hard. The Slowdown is a gigantic and immaculately built venue in downtown Omaha, and has hosted acts like Dinosaur jr, Built to Spill, and Pinback. This incredible facility was opened in 2007, has boardgames to play in the front, and is always heavily attended.