by Jordan Minnick
Seattle's The Head and the Heart have gone from DIY local radio station crooners to selling out shows on a national tour in a little over a year. After releasing their self-titled debut album last summer (they sold 10,000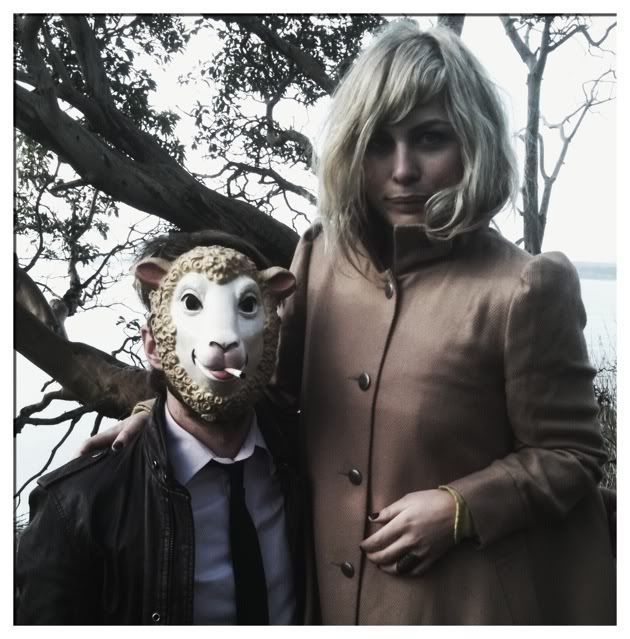 copies on their own), they managed to catch Sub Pop's ear for an album re-release on the label. The band's harmonious Americana has proven contagious, even with a bad review from Pitchfork. But singer-guitartist Josiah Johnson has his two cents to put in on that subject.
Johnson was downloading NPR's song of the day via his phone app while driving through Mighigan when I caught up with him to discuss the new album and why a flopped review from indie music's purveyor of "Best New Music" is actually a badge of honor. If you can scrounge up a ticket (they're sold out) catch Johnson and the rest of his Seattle sextet this Sunday, Oct. 9 at the Waiting Room, performing with Thao with the Get Down Stay Down and The Devil Whale.
Hear Nebraska: With the new album, much of the lyrics evoke a God-fearing quality. Would you say that that's reflective of how you grew up?
Josiah Johnson: Most of the lyrics like that, I think, weren't written with that intention. Like one of the lyrics "Lord have mercy on my rough and rowdy ways" is written by Jon [Russell]; he grew up kind of rejecting all of that pretty early on. I think it's more just like a language that pervades culture whether or not you're actually Christian. It's just that, you know, there's a vocabulary; ideas of redemption ... and often times that comes off as sounding Christian. But those are just very human things also.
RootMusic BandPage by theheadandtheheart
HN: Where did you get your start in music?
JJ: My dad use to play in a band, growing up, and he gave me an acoustic guitar for my birthday sometime around high school and got me guitar lessons. So I was doing things like learning people's solos. And it turned out after a couple years of that that all that I ever really wanted to do was strum chords and use it to write songs. Learning how to play guitar well wasn't really my thing. But I started to realized that I wanted it more as a vehicle to write songs. In high school I started writing really bad songs, and over the years, they've stopped sucking.
HN: You mentioned that you were playing people's solos. Who's music did you most enjoy playing?
JJ: It was a lot of Beatles. And I think there's an influence of them now, but for very different reasons than when I liked them then. Then, I liked the crazy textures and the virtuosity of some of the playing. And now I think I really enjoy writing songs more seriously. They're very playful with their song structures. Like less verse-chorus-verse-chorus and more going in one direction and then all of a sudden veering off into a completely different song, but it's all a part of the same track. That kind of creativeness in songwriting.
HN: Being from California, but then relocating to Seattle, what places do you most attach with the album?
JJ: Definitely, 100 percent Seattle. I left Southern California because I had hit an end there, creatively and relationally. It just didn't feel like I was going anywhere. On the one hand, it was a bummer to leave because all my family lives down there. But on the other hand, Seattle was a chance to start over and become a different person that I wanted to be. So all the songs were written in that first year or two of discovering this new place.
HN: At what point did you start considering labels after self-releasing your album?
JJ: It happened pretty quickly, actually. I think the very first person we talked to after we released came up to see us in Portland like a week and a half after we had released the album. Someone from Warner Brothers came up and saw us play in Portland. And then, over the course of the summer, we got calls from four other major labels, a couple of independent ones. And then finally Sub Pop, I think in October, talked to us. It was amazing that is happened right away. It was a combination of selling — we were at the top of the record store sales — and then KEXP, the radio station in Seattle, played us. So that was a really quick momentum from the beginning.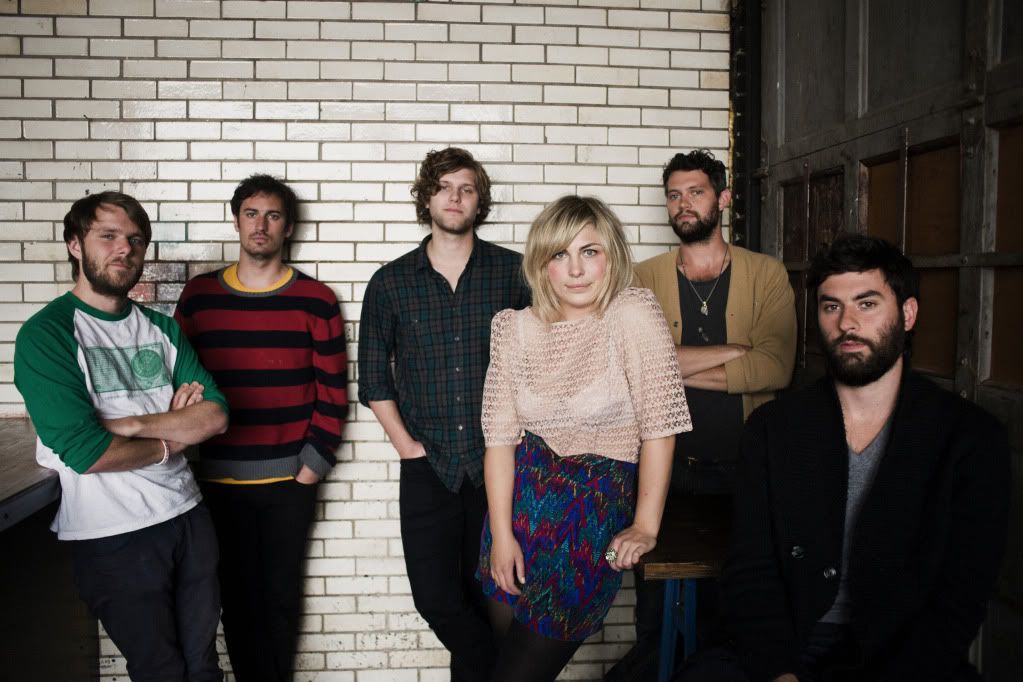 HN: Do you think self-releasing is preferable, compared to scouting labels right away — speaking only in terms of a band's debut, that is?
JJ: Definitely. I have friends that make albums and then sit on it, like, "OK, now I'm gonna go shop it around to labels." I think that seems like a ridiculous proposition because you have it, put it out there. Venture out on your own, go and play shows. There's tools for you to sell it online, sell it through iTunes. And you're not at the whim of some record label that ultimately is going to give you a pretty bad deal because you haven't done anything on your own. You haven't proved yourself. For us, self-releasing it gave us the ability to prove ourselves, and kind of figure out how we wanted our career and our release to take shape, on our own, instead of just going to a record label and being like, "OK, you take care of everything for us." We're a very hands-on band so that initial period of doing everything ourselves has helped us now, in dealing with the label, to know how to guide them and work with them, instead of just being completely hands-off.
HN: Yeah, I'd say your situation that you guys have with this new album is pretty admirable, because you did your time in your local scene — it's not like you got picked up off of a whim.
JJ: It's good, because it's odd that the album is reaching more people now than ever, and it's like a year and three months since we first released it. To have it steadily growing over a pretty long period of time has been a cool and kind of unique situation. It's a result of a lot of hard work and touring.
HN: You guys are kind of one of those bands, in my mind, that got a pretty undeserving review on Pitchfork with a 3.8 out of 10. Did you guys ever look into that review? How did it make you feel?
JJ: I remember finding them in high school and loving how many albums they reviewed. They focused on independent music, which is awesome. But then over time, I started noticing a scheme, like there were a lot of bands that I loved that weren't necessarily very stylized but had a lot of heart and substance in them that they gave bad reviews. Like I loved Dr. Dog's Fate and they only gave it like a 2.2 or something like that. So yeah, I just kind of stopped reading and stopped paying attention to it. I almost felt like them giving a band a bad review was gonna be a sure sign that I was gonna like the band. But when they gave us that bad review, it was, in a way, like a badge of honor to be put in the same category as those other bands that I love that have gotten the bad reviews. I feel like a lot of the bands that get high marks on Pitchfork have a lot of style, but ultimately, don't really have anything to say, which isn't true. I've enjoyed albums that have gotten good reviews on Pitchfork, but I definitely think a lot of bands that they focus on, they won't be around very long. They'll get a boost from their good review and fade out.
Jordan Minnick is a staff writer for Hear Nebraska. Contact her at jordanminnick@hearnebraska.org.